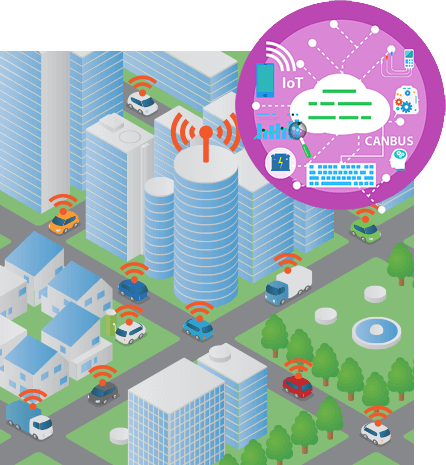 Cloud, Big Data, IoT, SCR, low emissions, NOX, CAN, EURO6, EURO7, MaaS, Car sharing, Car rental.
These are some of the terms we are working on.
We provide expertise on embedded product development, connectivity and IoT in general. Our REMUC-based solutions can be customized to any imaginable business data collection, management, analysis and visualization purposes.
Embelin is a compact and agile embedded systems company from Oulu, Finland. We've been in the IoT business way back when it was just M2M connectivity and embedded systems.
Career at Embelin?
Embelin is always looking for both experienced and aspiring new talents to join us. We are a constantly evolving company in Oulu area, providing cutting-edge solutions to IoT and automotive industry. If you are interested in anything related to IoT, embedded software and hardware, web or mobile apps, or software development in general, Embelin might be the place for you!
Drop us you CV and a personal description below and if you have some cool personal project or hobby to show, please do so! Who knows, you might be growing with us in no time!